Spring Worship Services 2021
What Is Worship Like at First Pres?
Pandemic restrictions have eased a bit, so we are offering in-person worship at our 8:30 and 11 am services. Each service is limited to 38 individuals, and social distancing and mask-wearing protocols are still being observed for everyone's safety. Please visit our online reservations page to RSVP for the worship service of your choice, or call the office at 360.452.4781 to reserve.
​
If you feel more comfortable worshiping from home, click the red YouTube icon on the top right of this page to view archived and streaming services. This week's bulletin is linked here.
Everyone has had to adjust to a new way of doing things this past year. And that includes how we worshiped. From March 2020 until April of 2021, we could not worship in person.
​
We adapted by learning to video-record worship to send out via YouTube. As of April 2021, we now offer in-person and live-streamed worship.
Right: Becca Paul reads the prayer of confession.
​
Below: A clapperboard was used to sync the sound with the video.
Whether worshiping from home online or in person in the sanctuary, the worship team brings these ways of honoring God to you: praise in song and hymns, readings from the Bible, prayers of intercession and thanksgiving, Pastor Matt's sermons, and the "Time for Young Disciples."
Above: The Praise Team sings a joyful song!
​
Left: Pastor Matt Paul reads from the Gospel.
​
Right: Stan Jacobson records the "Time for Young Disciples."
The first Sunday of every month, we celebrate Communion. Together at the table, whether in the sanctuary or in our homes, we take the bread and the cup to honor Jesus as he asked us to do.
Pastor Matt breaks the bread during the Christmas season last year.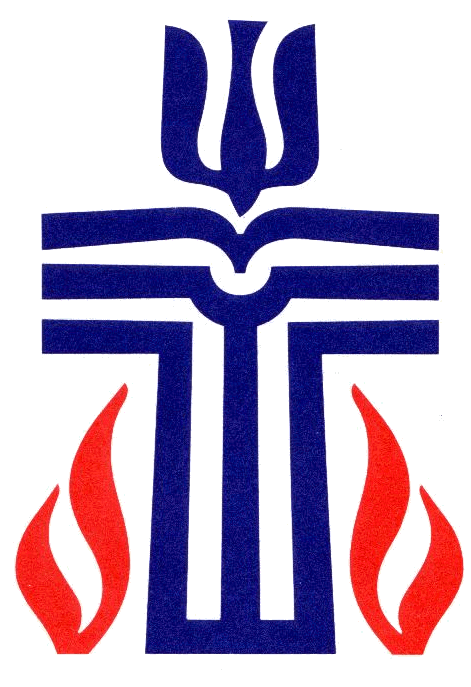 Friendly, faithful people spreading the Gospel of Christ