Worship
Summer Worship Services 2021
Live Streams
Past Streams
Reopening Begins!
COVID-19 restrictions have been lifted in Washington State. As of June 30, there are no longer occupancy restrictions, mask-wearing mandates, or social distancing requirements for houses of worship in Washington. That leaves us with two thoughts. One: Praise God! Two: Now what?
​
First, thank you all for your willingness to adapt to video-recorded and socially distanced, in-person worship. Now we have another reality to which to adjust. Some will welcome the opportunity to ditch the masks in worship; others will find continued security in wearing them. Some remain unvaccinated due to age restrictions, compromised immune systems, or other reasons.
​
The church's challenge is to navigate a pathway between celebrating a new normal and being aware that the pandemic is not yet over. There remains good reason to exercise caution, as our commitment is always to create safe spaces for vulnerable populations.
​
We will continue to live-stream the 8:30 am Sunday service and provide take-home communion supplies for those who want to worship from home. Reservations will no longer be needed for in-person worship, though we will keep a sign-in sheet. Masks will no longer be required, though we encourage those who have not been vaccinated to continue wearing them.
​
Precautions for safely distributing communion will include the option of receiving prepackaged juice and bread or receiving it by intinction (dipping) from a server with sanitized hands.
​
Be patient with one another as we find our way back together again, praising God as we go!
Whether worshiping from home online or in person in the sanctuary, the worship team brings these ways of honoring God to you: praise in song and hymns, readings from the Bible, prayers of intercession and thanksgiving, Pastor Matt's sermons, and the "Time for Young Disciples."
Above: The Praise Team sings a joyful song!
​
Left: Pastor Matt Paul reads from the Gospel.
​
Right: Stan Jacobson records the "Time for Young Disciples."
The first Sunday of every month, we celebrate Communion. Together at the table, whether in the sanctuary or in our homes, we take the bread and the cup to honor Jesus as he asked us to do.
Pastor Matt breaks the bread during the Christmas season last year.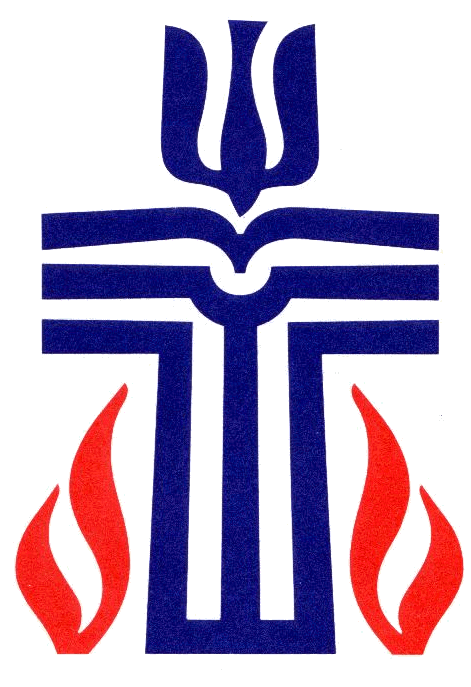 Friendly, faithful people spreading the Gospel of Christ
Sunday Services: 8:30 am and 11:00 am