Learn
Adult Christian Formation
Breakfast at Sally's

Book Discussion
Sunday Mornings, 9:45 am
Set in Bremerton, Washington, this true story is about a man who was well off, but when he lost his business became homeless. Learn about how he and his beloved bichon frise, Willow, dealt with circumstances both difficult and uplifting. Last week's session is on our YouTube channel.
Please join us in person or online. Join Zoom Meeting https://us02web.zoom.us/j/86962317514?pwd= MWdrY3RNMjE2c2pDN3FUZlhsRzlFZz09 Meeting ID: 869 6231 7514 Passcode: 041045
How to be a Church Sunday Mornings, 9:45 am, January 8 – February 12
This study has ended. Recordings of some of the Sunday lessons are available on our YouTube channel's "Christian Formation" playlist.
God Is in the Manger

Advent Study
The Violence Project: How to Stop a Mass Shooting Epidemic
This class has ended, but the majority of the class sessions have been recorded and are available at the links below. Study questions are linked as well.
Sunday, Nov. 13's discussion did not get recorded. Sorry for the inconvenience.
30 Sessions, Beginning September 14, 2022, Wednesdays, 6:30 - 8 pm, Zoom
9:45 am, Sundays, April 24, May 1, 8, and 22; in person and on Zoom (hybrid)
The series takes a break for Thanksgiving and resumes on November 30.
To go to the Zoom meeting, go to zoom.us, click "Join a Meeting," and type in the following meeting ID and passcode.
​
Meeting ID: 836 5639 8825 Passcode: 611339
​
So, there's an event or class on Zoom, but how do you join? If you have a link, it's easy: Just click on the link, and it takes you into the session. But what if you don't have a link? You just have the meeting ID number and passcode? Here's what you do. In your browser (Internet Explorer, Chrome, Safari, etc.) type in Zoom's web address: zoom.us. Press "Enter" and once you are on Zoom's site, click "Join a meeting." Then you will be prompted to enter the meeting ID number and passcode. The meeting will open after that.
​
If you're still having difficulties, call the church office (360-452-4781). We'd be glad to help you!
September 11 through October 9, 2022; Sundays, 9:45 am, Upstairs Classroom; facilitator Wayne Brown
Class Recordings:
September 25
The kingdom of God consumed Jesus' preaching and teaching. He told his followers to seek it and pray for it. He spoke of the kingdom in the past tense, the present and the future. He said it was of inestimable value and should be the number one priority in the disciple's life. He explained how it grows and advances in the world, but the Gospel writers don't record what Jesus meant by the "kingdom of God." In five sessions we'll begin to explore this enigmatic topic by:
Looking at the concept in Jewish thought and history

Examining the transformative process of "seeking the kingdom"

Seeing what the kingdom might look like in the life of the believer

Embracing the Kingly role of Jesus

Looking ahead to a restored kingdom
Materials for your consideration will be provided during the class.
A Christian Response to Climate Change
This adult Christian Formation class has ended. However, you will find links to the class recordings below. The study included video presentations by Dr. Katharine Hayhoe, a Christian climate scientist, and the Tearfund foundation of Scotland.
Book Study, Savior: What the Bible Says about the Cross by Margrey R. DeVega
March 6 - April 10, 2022, Recorded Sessions: Session 1 (March 6), Session 2 (March 13), Session 3 (March 20) not recorded. (We apologize for the inconvenience.) Session 4 March 27), Session 5 (April 3), Session 6 (April 10)
February Forum: Who Is My Neighbor?
Conversations on Mental Illness, Homelessness, and the Criminal Justice System
Wednesday Evenings in February, 7 pm, Zoom (February 2, 9, 16, 23)
Recorded Sessions: Session 1 (February 2) Session 2 (February 9), Session 3 (February 16), Session 4 (February 23)
The February Forum series has ended, but all discussions have been archived on our YouTube channel and are linked above.

What can we do as neighbors to help? This series featured dialogue with leaders in our community who are familiar with the policy, legal, and medical decisions that affect people living with mental illness and without a home. What insights can we gain as a church and as individuals into our role to care for our neighbors?
​
Neither Wolf Nor Dog

by Kent Nerburn:

Book Discussion
Wednesdays, November 17, December 1, 8, 15, 22, and 29, 7 pm on Zoom
Session Recordings: Session 1 (November 17), Session 2 (December 1), Session 3 (December 8), Session 4 (December 15), Session 5 (December 22)
This book study has concluded; however, the links above to the recorded sessions remain valid. You can view the sessions any time on our YouTube channel in our "Christian Formation" playlist.
​
The discussion questions for "Neither Wolf nor Dog" are linked here.
The Book of Job: Trauma, Trouble, Theology, and Friendship in a Time of Suffering
This rewarding exploration of the book of Job has finished. If you missed any or all of the sessions or want to revisit one of the discussions, they are all linked above.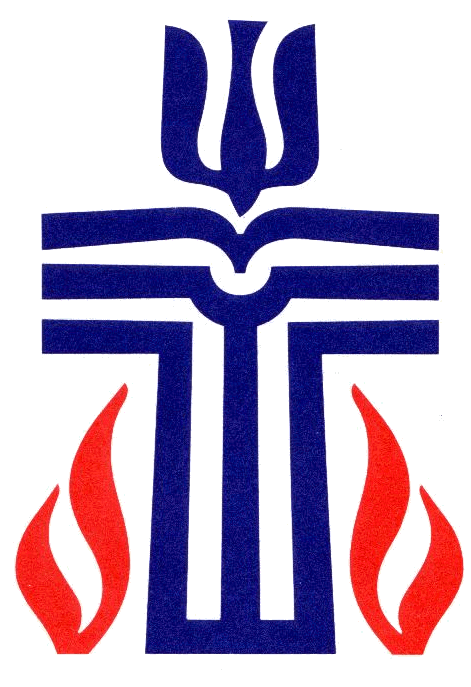 Friendly, faithful people spreading the Gospel of Christ
Lenten Vespers, throughout March, Thursdays, 7 pm; Maundy Thursday (4/6) and Good Friday (4/7) Services, 7:30 pm
Sunday Services: 8:30 am and 11:00 am; Sunday School: 9:45 am
139 W. 8th St., Port Angeles, WA 98362; 360.452.4781, administrator@fpcpa.org